Get More Photo Information
You likely already know that your photos are tagged with a date and location information. (Location services for the Camera app must be on)
1 Date and Location displayed in the title bar at the top of the photo
.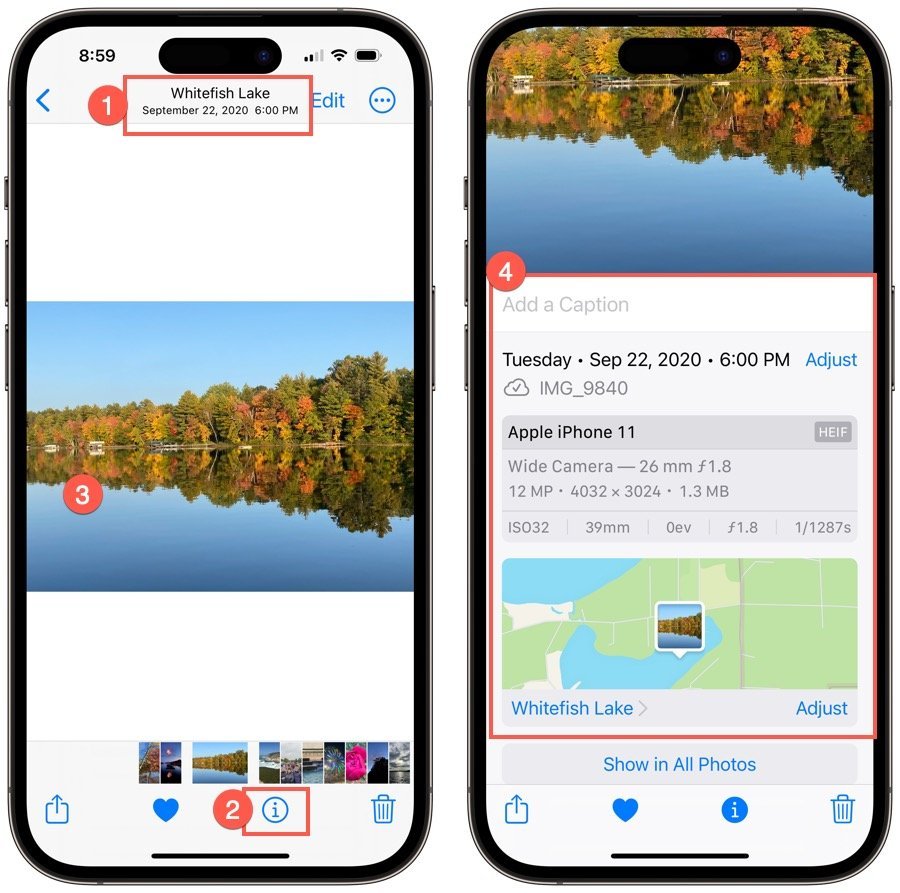 Display the complete photo information by:
2 Tapping Info (Circle i)
3 Swipe up on the photo.
4 The information about the photo includes:
Searchable comment that you can enter.
Date
Camera Information
Map Location
Show in All Photos.  Good for finding additional photos from this setting.
For example, I love water and have hundreds of photos showing beaches, waterfront, lakes, rivers, ponds and waterfall. When I can't remember the subject of the photo, it is so easy to swipe up to get more information including the location on a map and more.