Thanks for a fun class.  
See the Follow-up section below for more learning and "homework!"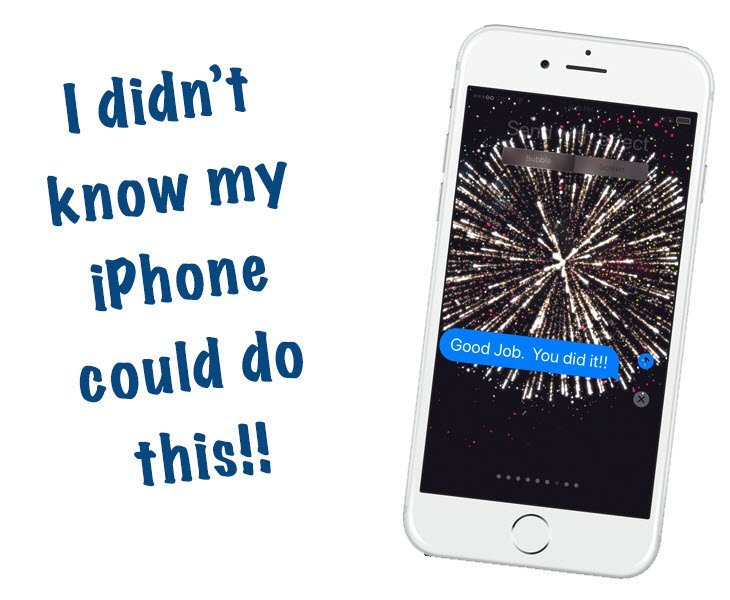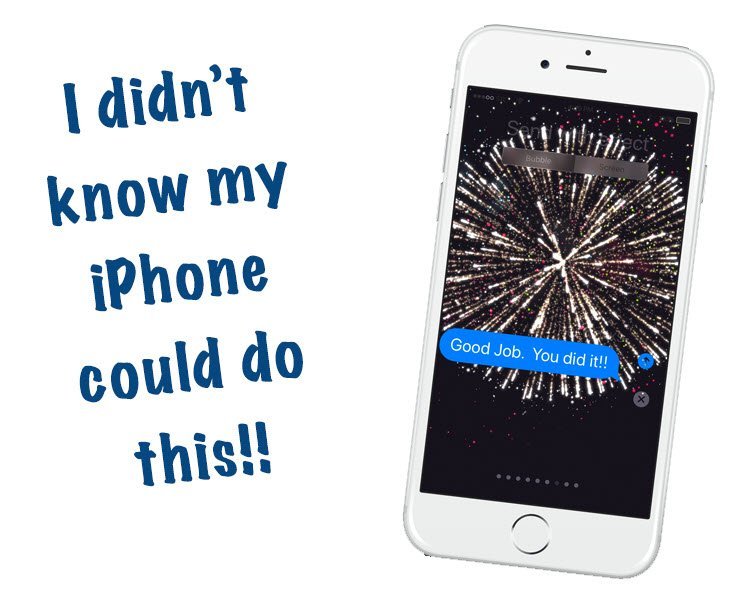 American Association of University Women – Minneapolis
---
Things You Didn't Know Your iPhone Could Do 
October 17, 2022  1:30 – 2:20  PM
Gale Mansion
This is the online page for your class.  On this page you will find information about the class, the slides, links and lessons.  Learning does not have to stop when the session ends.  
At the table at the bottom of the page includes online lessons about the topics we will explore during class.  Click on the lesson titles to access this additional information. 
Android Lessons
In our iPhone session, there was interest in Android lessons.  I focus most of my work on the functions of iPhones and iPads.  However, I have some lessons for Android users, albeit more limited.  Click this button to browse my Android catalog.  
Additional Questions
Based on follow-up discussion and questions, I have added additional lessons here and to the lesson list below.
Getting to Know Siri – Learn how to set up "Hey Siri"
Your Apple ID – Knowing your Apple ID and password is essential to effective use of your device.  Learn more in this lesson.
How to use iCloud to expand and optimize storage – More details about using iCloud.  Remember, when using iCloud, deleting a photo from your iPhone also deletes it in iCloud and all other devices.  
Thank you for a great class!
NEVER STOP LEARNING!
Class Description
Many people use their iPhones to make calls, send text messages and take a few photos. However, our Apple iPhones are amazing devices. They offer many useful features that are largely hidden from everyday users. Learn and explore eight useful functions that are found on your iPhones. This is part two of this series and includes nuggets that are different than the Fall 2020 class.
This class will assume you know the basics of handling your iPhone, making calls and sending texts.
In this class, you will learn and explore eight useful functions that are found on your iPhones.
This class will teach you the following topics:
Spotlight Search
Emergency contacts/Medical ID
Emergency SOS Calls
Find your Parked Car
Magnifier
Translate
Document Scanner using Notes
Keyboard Shortcuts
Download Class Handouts/Slides
You can download the class handout/slides from the link below.  If you prefer, you can optionally print the slides for your reference during class.
Here is an early version of the slide deck.  This deck will certainly be updated the day before class.
View Class Slides
Senior Tech Club Recipes and Nuggets on the topics covered in this class:
Image
Title
Description

Translate Languages using the Translate App on iPhone

Your device has a powerful Translation app that will translate text or your voice to another language.

How to Set Up & Use Keyboard Shortcuts

Do you have a common phrase that you find yourself texting frequently. Or is there a common closing that you add to your emails? If you do, you can create a keyboard shortcut that saves time and typing. By creating a shortcut you can turn a couple of characters, e.g. "gm" into a commonly-used phrase, "Good Morning."
This Nugget will show you how to create and use Keyboard Shortcuts.

Use the iPhone Magnifier to Read the Fine Print

Since IOS 10, the iPhone has an easy to access Magnifier that will use your iPhones camera and flash as a Magnifier that you can use to read fine print or detail. This recipe will identify how to access the Magnifier, verify the Settings needed to make it available and a couple of essential options for lighting and focus.

Medical ID Could Save your Life

The Medical ID function of the iPhone's Health App could be life saving.
Medical ID is an emergency card that can store critical medical and contact information and be available to first responders even if your phone is locked.

Find your Parked Car

If you are using your car's Bluetooth function to listen to music or make hands-free calls, the Apple Maps program will automatically mark the location your car when Bluetooth is disconnected. A very handy function that will help you find your "lost" parked car.

How to Make Emergency SOS Calls on your iPhone

With your iPhone's Emergency SOS , you can quickly and easily call for help and alert your emergency contacts. It could save your life!

Scan and Store Documents Using your iPhone's Notes App

Ever wish you had access to a scanner that you could use to scan and store documents? You now have a scanner that you hold in your hand.
With IOS 11 and later you can use the camera on your iPhone to scan documents into Notes for storage or even markup.

Use iPhone Spotlight Search to Find Apps, Get Reminders, News and More

Have you ever lost an app on your iPhone. You've scanned all of your Home screens and just don't see the app that you know is on your iPhone.
The Spotlight Search function on your iPhone gets results from your apps but also from the Internet, from Maps and Contacts and more.

How to use iCloud to expand and optimize storage

Using iCloud offers a number of benefits for iPhone and iPad users. iCloud can securely store your photos, videos, documents, music, apps, and more. It allows you to easily share photos, videos and more with friends and family. It can backup your device's data to help if your's is every lost or stolen. Finally, you can even use iCloud to help you find your device if you lose it. Even if it is lost between the cushions in our couch!
This recipe provides the details about how to take advantage of iCloud.

Your Apple ID

Your Apple ID and password is your link to a number of Apple services including iCloud, the App Store, iMessages, Facetime and more. If you wish to use your device for more than basics calls and texting, you will need to know and understand the role of the Apple ID. This recipe provides that background.

Getting to Know Siri

If you use an iPhone or iPad you can get many things done faster and more easily using Siri.  Siri comes with many great functions. You can ask Siri questions, get directions, send text messages and emails, set timers and alarms, get recommendations and more. Best of all is is simple and only takes a little practice to master it.  And for Seniors who find it difficult to type on their device, it expands their capabilities.

This recipe will get you going with Siri.