A fraudster who has stolen personal information like Social Security numbers and birthdates from you can use that information to fraudulently apply for new credit cards and loans.
One protection you can use is to place a freeze on your credit report to protect you from fraudulent credit applications.  This credit freeze will restrict access to your credit report.  This mean that you or more importantly  fraudsters will NOT be able to open a new credit account in your name during the freeze. 
If your identity and personal information is stolen, it will prevent misuse of your information for the purpose of applying for credit. Anyone can freeze their credit report at any time.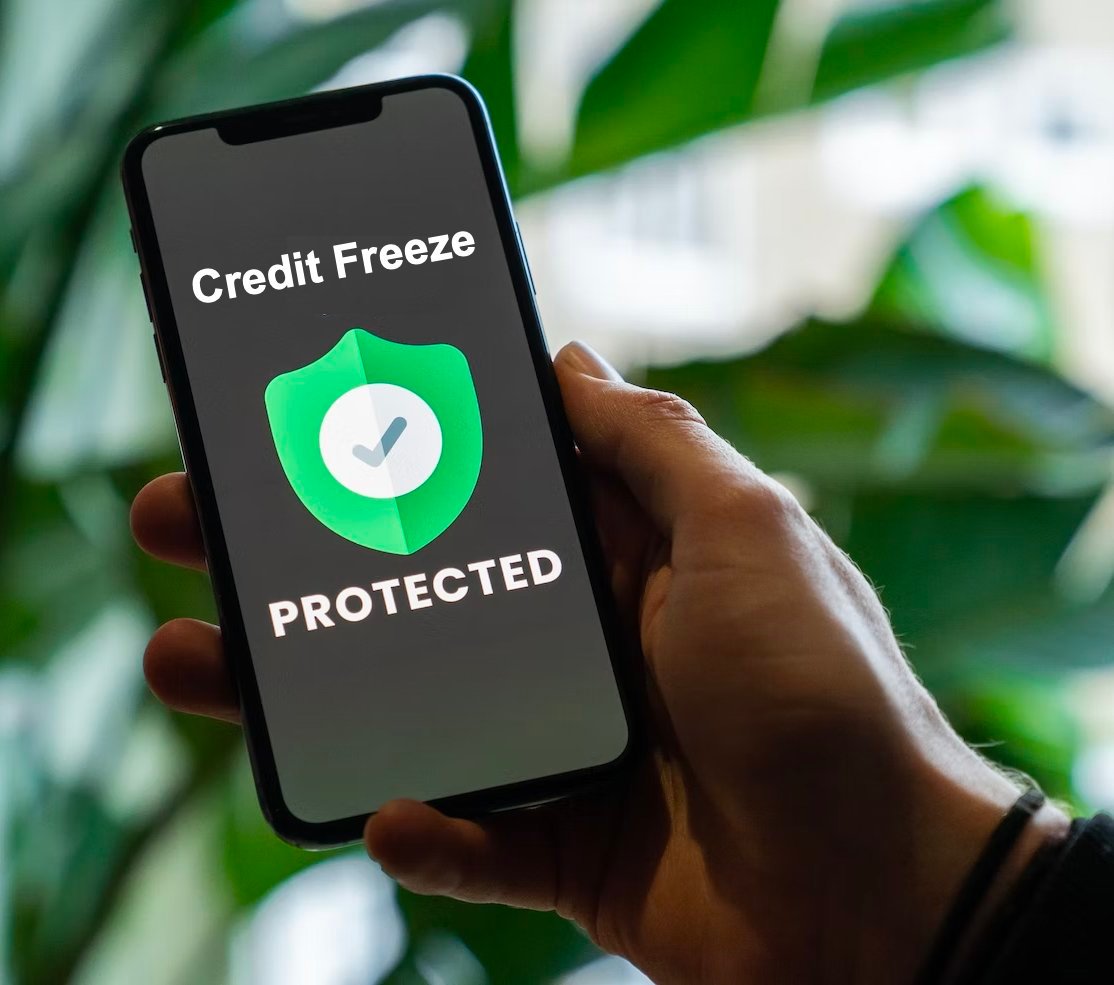 You can do a credit freeze even if you identify has not be stolen or you have not been a victim of fraud. This means that you can freeze your credit before it is needed and leave the freeze in place until you need to apply for a new credit card or line of credit.  You will need to unfreeze your credit reports when you apply for loans and credit cards and to allow for a background checks or to apply for some insurance policies. FREE. 
A credit freeze is FREE.  Removing a credit freeze is FREE.  This is the law. You will find however that service providers will try to sell you service plans that include credit freezes as part of the service. 
However, if you want a simple freeze of your credit report, there is NO cost. Unfortunately there are three credit bureaus, Equifax, Experian, and TransUnion. 
To freeze your credit, you will have to contact each of the three credit bureaus to request the freeze for your credit report at that bureau.
Your Credit Report
If you want to better understand your credit report, you can get free copies of the report.  In fact, consumer experts recommend that you regularly review your credit report looking for mistakes, incorrect status or other errors.  
You can get FREE copies of your credit report using the AnnualCreditReport.com site.
AnnualCreditReport.com
Federal law requires each of the three nationwide consumer credit reporting companies – Equifax, Experian and TransUnion – to give you a free credit report every 12 months if you ask for it. They also make it easy to accomplish many credit-related tasks right from your computer.
You may request your free annual credit report online, via phone or by mail. You do not need to order your credit report from each credit reporting company at the same time and may decide to request the three credit reports at different times throughout the year.
Online:
You can ask for your free annual credit report from www.AnnualCreditReport.com.   This is the official site, authorized by the Federal government, for you to get your free reports.  Other services are often paid services that will solicit you to purchase a subscription program. 
You usually can get your report immediately by ordering it online after you have verified your identity through an authentication process.
Phone:
Call 1-877-322-8228
You will go through a verification process over the phone.
Your credit report will be mailed to you within 15 days
Mail:
Download the request form 
Print and complete the form
Mail the completed form to:

Annual Credit Report Request Service
P.O. Box 105281
Atlanta, GA 30348-5281

Your credit report will be mailed to you within 15 days
Credit Freeze "Golden" Links
Each of the credit services maintains a dedicated webpage where you can set up credit freezes and find instructions.  The "Golden" links to thse webpages are below.   They are golden because they will take you directly to the Credit Freeze action and avoid much of the solicitation to subscribe to a service.  They are also golden in that they will provide you with the information and recipes for freezing your credit at that specific bureau. 
Experian Security Freeze:
TransUnion Credit Freeze
EquiFax Security Freeze