How to turn Off Automatic IOS Updates
The Senior Tech Club is  not in favor of automatic updates of IOS and does not recommend having IOS updates automatically applied to your devices.  However, after an update has been tested by the marketplace, I'm fully in favor of the new features and security of the updates.  
This is Don writing and I can say that after 35 years of working in IT and software, I am keenly aware that software mistakes happen.  As much as companies try to release quality software, there are occasional flaws.
As such, when automatic IOS updates was added to IOS 12, I was tempted for a minute.  The feature would automatically update IOS when Apple released a new version.  But I decided to turn Automatic Updates off.    I've decided that I would prefer that other people blaze the trail.  And as much as I like to test new features, I'm good with letting others in marketplace go first.
In this Nugget we will show you how to manage the Automatic Update feature for IOS.
Manage the Automatic Updates Setting
Launch the Settings App.
Tap General, Software Update
If you see a red number badge, this is your indicator that there is a software update available.
If a Software Update is available, you will see the version and release information.  You will also see either Install Now or Download and Install.  These are your manual update options.  See Recipe #014 How to Perform an IOS Software Update for more information.
Look for the status of Automatic Updates on the bottom of the screen.  It will indicate either On or Off.  Our recommendation is Off.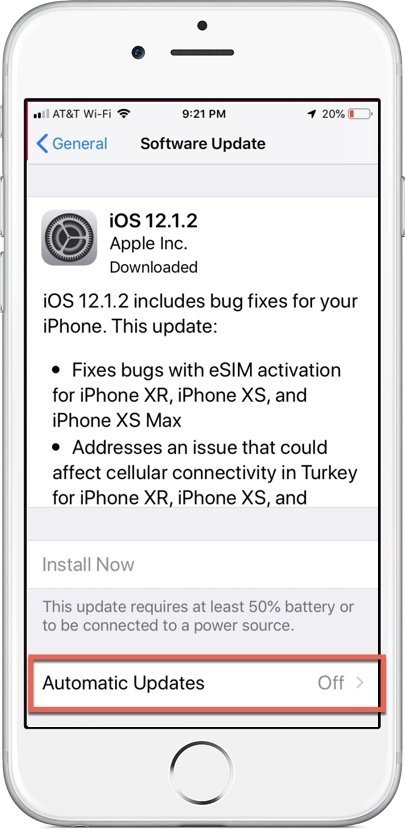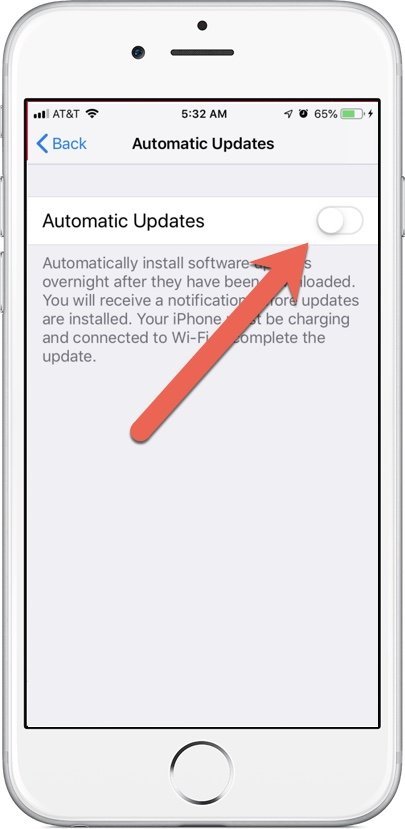 Change the Automatic Update setting.
Tap the Automatic Update On/Off item.
Modify the setting by tapping the Automatic Update switch.  Remember green is on for all of these switches. 
With the setting off, IOS updates will only occur manually when you wish to update. 
IOS Recommendations
Look to the Senior Tech Club for recommendations on IOS upgrades.  
Additional Information
The Senior Tech Club proudly presents Recipes and Nuggets on this topic:
Related Senior Tech Club Recipes and Nuggets
.