Minnesota Residents – Let's Hear From You
There is a Digital Divide when it comes to internet access in Minnesota.  And older adults tend to be on the dark side of this digital divide.  It's too expensive, too complicated and in some cases, simply unavailable.  
We have partnered with Gifts for Seniors, a local nonprofit that helps alleviate social isolation and loneliness in older adults.  Gifts for Seniors (GFS) is working with support from The State of MN DEED's Office of Broadband Development to gather information about local digital inclusion strengths, needs, and goals.  GFS is surveying users, organization partners and the general public to create a portfolio of information and data that will be shared with the Office of Broadband Development.  This information will be used to shape Minnesota's digital equity plan for 2024.   
This will help close the digital divide for all of Minnesota, particularly the divide and the needs of older adults.
Please help our efforts by responding to this anonymous survey about your internet access and internet approaches.  We want to ensure that all voices are heard.  
GFS Digital Inclusion Survey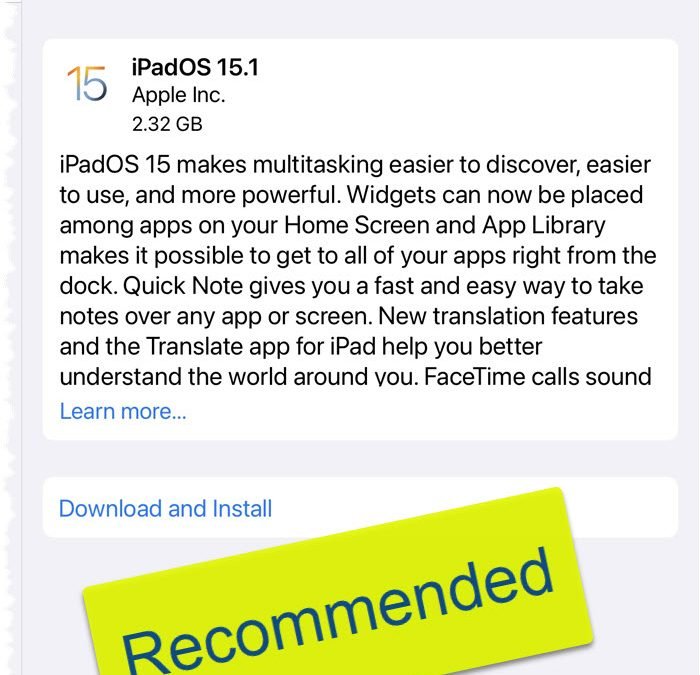 iPadOS 15 was released to the public on September 20,2021.  It represents Apple's latest full update for the iPad family.  It includes a number of innovations. We like to wait for the dust to settle on an update before we recommend that our community move...
read more