Use Standby Mode as a Bedside Clock or Smart Display
Standby Mode is a new feature on IOS 17 that offers the ability to use your iPhone as an easy-to-read clock for your bedroom or a versatile counter display for your kitchen.  In addition, you could use it as a phone and more.
It is simple to use. 
Connect your iPhone to a charger and set it down on its side. 
Put your iPhone to sleep by pressing the side button.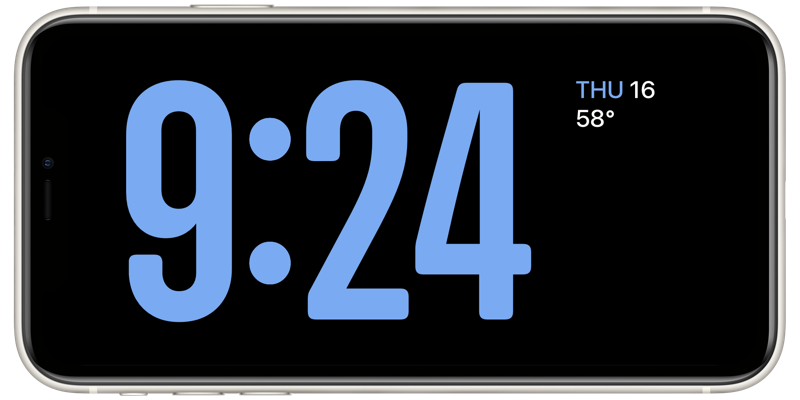 Display Options
Swipe to change the displays, clocks and individual widgets to get a display that you desire.  It will remember your desired setting for future use.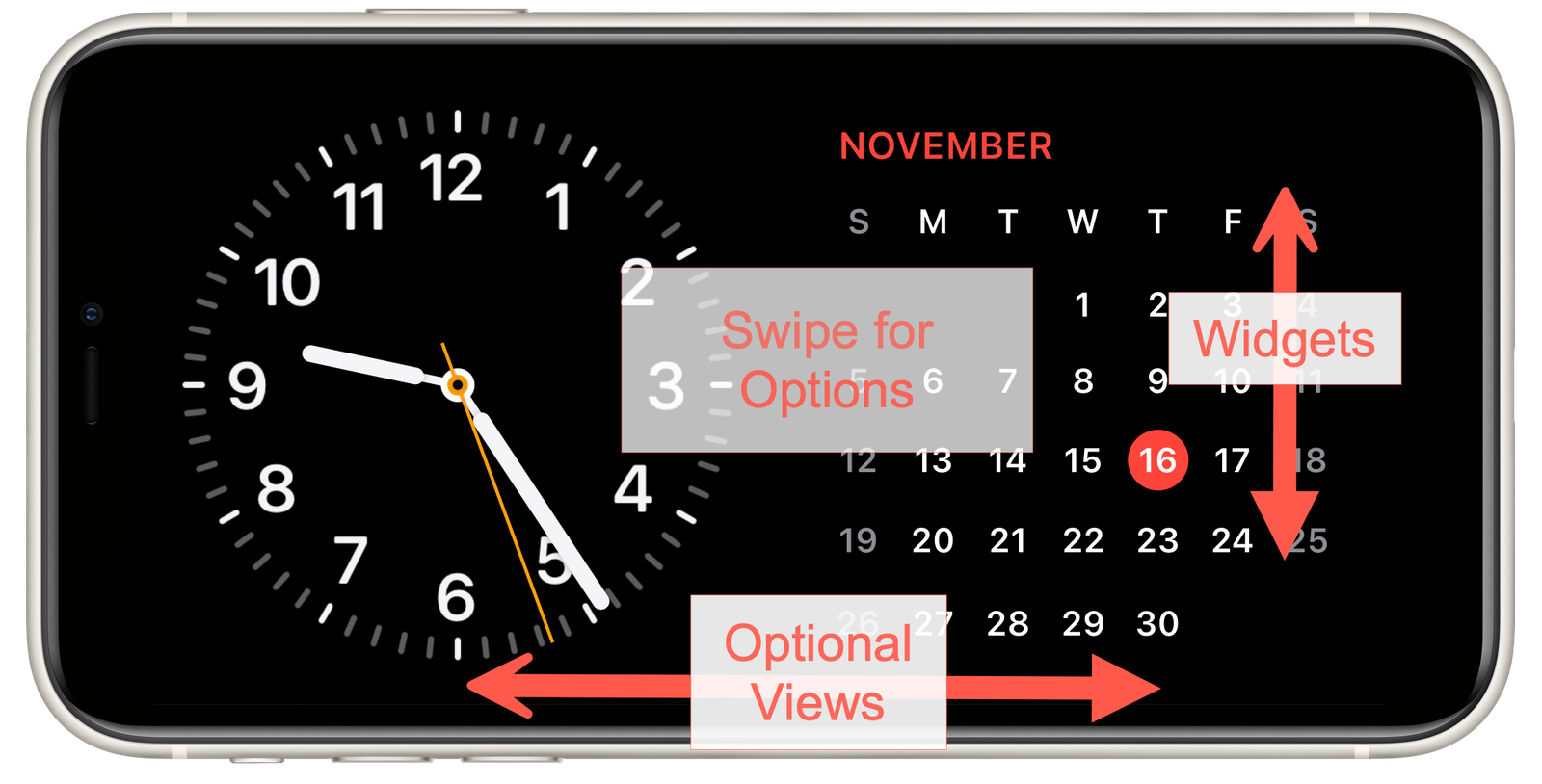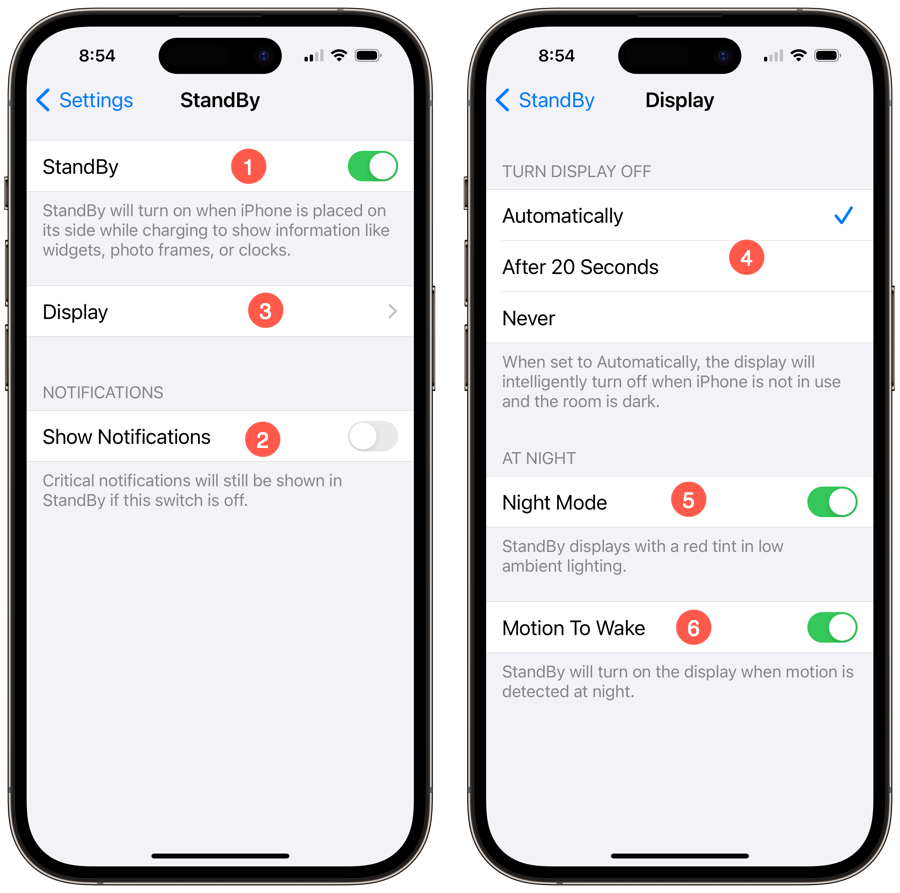 Settings Options
Go to Settings

> StandBy to:
Turn Standby on or off.  (Green is on)
Select whether to display notifications (Off is recommended for bedside)
Display Options
Display Off options
Night Mode (dimming to red/pink tint)
Motion to Wake (wave your hand from 4-6 feet away.  
Summary
Use your iPhone as a bedside clock or smart display using StandBy Mode.  Best of all, at your bedside, the clock is big.
Additional Information
The Senior Tech Club recommends the following additional resources for members that wish to pursue additional and/or advanced information on this recipe: