Hide a Photo in the Photos App
Do you have an embarrassing photo that you would like to keep but you don't want anyone else to see it?
There are a number of reasons why you might have such a photo.  I'm not here to judge!  It could even be private information like a photo of your driver's license.  
You can hide photos in the photos app by using the built-in Hidden Album.   The Hidden Album is already set up.  You only have to "Hide" the photo and place it into the Hidden album. 
With the update to IOS 16, the Hidden album is now secured with Face or Touch ID.  This will ensure that no one other than you will see the photo.    Previously, the Hidden Album was present but could be seen by someone knowledgeable about it's presence.  
Hiding a photo is simple as the Hidden album is already present on your iPhone.   Here are the steps:
1 Display the photo you wish to hide.
2 Tap the More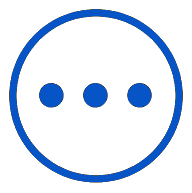 menu on the upper right of the Photos app screen.
3 Choose Hide from the pop-up menu.   Tap Hide Photo on the confirmation screen.  
This will move the photo to the Hidden album.
Viewing your Hidden Photos
You can display your collection of hidden photos with the following actions:
1 Launch the Photos app and tap Albums at the bottom.
2 Swipe up to scroll down to find the Utilities albums which is where you will find the Hidden album.
3 Tap Hidden.  Notice the lock next to the name indicating that it is secure.
4 Use Face ID, Touch ID or your passcode to unlock the Hidden album and view your collection.
Set Up the Hidden Photo Feature
Most of you will find that the Hidden album works without additional setup.  If you cannot find the Hidden album or it is not secured (IOS 16 or later,) you will find two setup items in the Settings app.  
1 Launch the Settings app
2 Swipe up to scroll down to find Photos.  Tap on Photos.   
3 Use Face ID (Touch ID or passcode) to secure the Hidden folder (Green is on)
4 Use Show Hidden Album to ensure that the Hidden album is visible under the Utilities album collection.
These two setting should be on (green) for this feature to work.  
Summary
You can hide private photos in the Photos app using the Hide feature.  Use it to keep some of your photos private.