Where to Get FREE Books to Read on your iPhone/iPad
Do you have or want to have a reading habit?
Research published in the past year reported that Seniors who read books 30 minutes a day or more, live 23 months longer than non-readers.  I have written about this on the Senior Tech Club site.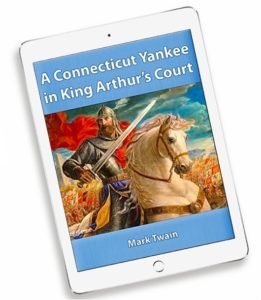 With your iPhone or iPad, there are tens of thousands of books available for free.  The cost of books should be no hurdle for anyone who want to establish a book reading habit.
Here are a sources for Free books for your device:
iBooks
Find free books buy tapping on Top Charts and find a collection of  FREE books
Project Gutenberg
Project Gutenberg is a top site to download free classics into the iBooks app.  Currently there are almost 54,000 public domain books in the catalog which is very searchable.  No fee or even registration is required to download books.
Link to the mobile Project Gutenberg site or type: m.gutenberg.org into the address bar of your Safari browser.  Find a books you wish to read and download the EPUB download.  Choose Open in iBooks.
Local Library
Many local libraries have an eBook collection that includes books that can be borrowed just like a print book that you check out.
Often these collections require you to install a reader app on your device to manage the loan and read the book.
A significant advantage of working with your local library is that their collection may include recent best sellers.  Although be prepared to place a hold on popular books and patiently wait for the book to become available.
Two favorites of the Senior Tech Club and available at the Hennepin County library in Minnesota are:
OverDrive – Install the free Libby reading app from the App Store (link) to browse and manage books from the OverDrive collection.
cloudLibrary – The free cloudLibrary app installed from the AppStore (link)  allows you to browse the collection, borrow and read the books of the collection.
Kindle Free Books
Although Amazon is the commercial book selling online giant, you can find thousands of free Kindle books on the online Amazon store.  You will need to install the Kindle app (link) and then search for "free Kindle books" on the Amazon website. You will need to register an Amazon account in order to "buy" the free books.
Setup
No Setup necessary
Requirements
Requires IOS: 11+
Works on iPhone and iPad
Additional Information
The Senior Tech Club has a comprehensive series of recipes on multiple book apps and collections.  Membership is required to access these resources.  Get membership information.