Forward a Text Message, Photos or Document in the Messages App
If you actively use text messages in the Messages app to connect with family and friends, you certainly will encounter a time when you have received a photo or long message via text message that you would like to forward to another person.  This Nugget will identify the steps you will use to forward a message so that you do not have to retype. This task clearly merits a Senior Tech Nugget as it is not identified in the Apple iPhone User Guide.  It is clearly a hidden nugget.  
Start with a Long Press
The process starts with a long press aka, press and hold.  Here is a step-by-step description.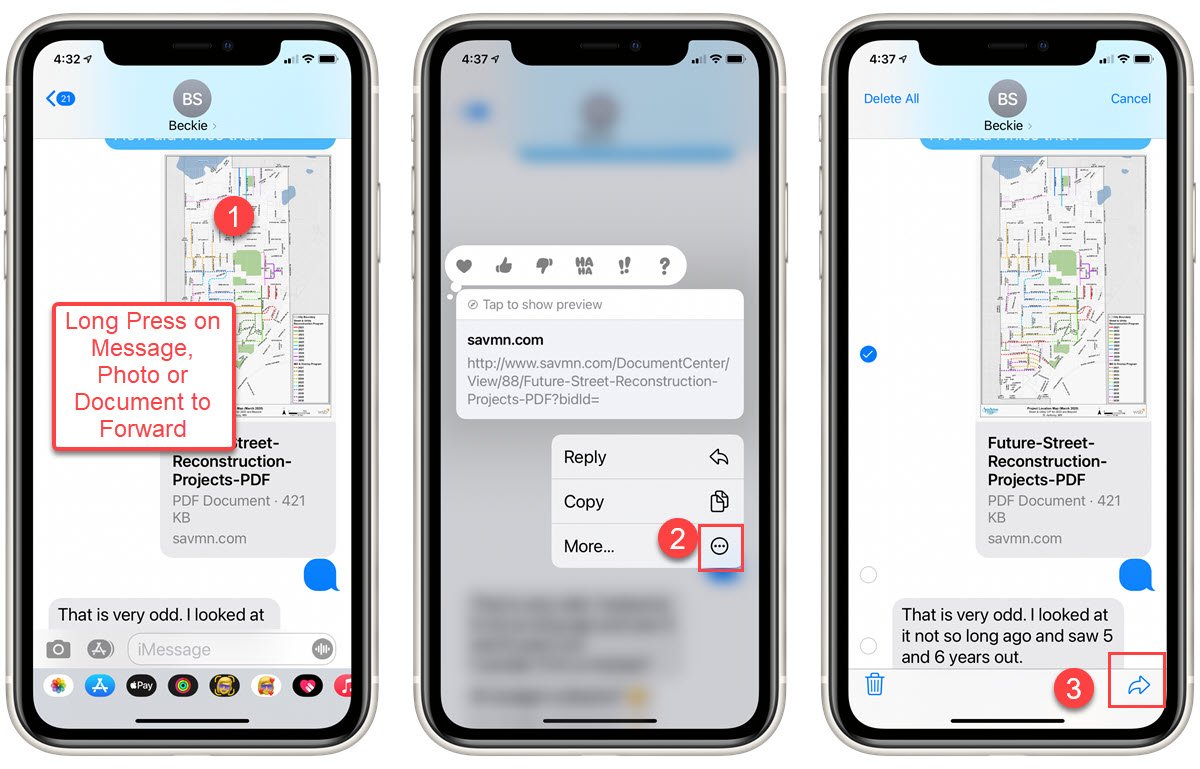 1 In the Message app, find the text message, photo or item that you would like to forward to another individual and perform a long press on it.  A popup menu appears.
2 Tap More (…)
3 A Check Mark indicates the item that you wish to forward.  You can add additional items if you choose.
4 Tap the Forward arrow in the bottom right. You will then be presented with a new message screen with the forwarded items. 
Enter the name of the person who is to receive the forwarded items and tap Send to complete the process.  
Those are the easy steps.
See the video below if you would like to see a demonstration of the process.
Additional Information
The Senior Tech Club has covered texting and the Messages app extensively.  Click on a title below to learn more. 
Senior Tech Club Recipes and Nuggets on the Messages app:
.