Who are you? Does Siri know? Setting up My Info
Who are you?  Does Siri know?
To find out, ask Siri two questions:
Who Am I?

Where do I live?
If Siri is able to answer both questions, not further action is needed.
Background
You likely know that you can give Siri commands like, "Get me directions home." or "How long is the drive home?" or "Remind me to take out the garbage when I get home."
All of these commands would require that Siri knows who you are.  
But how does Siri know who you are?  
There is a two step process to tell Siri who are you are.
Enter yourself in Contacts

Set up My Info
The Step-by-Step instructions are below.
Manually add a Contact
Launch the Contacts app often found in the Extras folder on the home screen.
Tap the + (plus) sign on the upper right of the Contacts screen to add yourself as a contact.
On the empty contact screen you will find empty fields where you enter your contact information.
1 Enter First name, Last Name into their separate fields.
2 Tap + next to add phone and enter your mobile phone.
3 Tap + next to add email and enter your email address.
4 Tap + next to add address and enter your home address.  A home address will support Siri location commands for "Home."
Optional, also add your work address
5 Tap Done in the upper right corner when completed.
Set up My Info
You will now tell Siri who you are in the Settings app.  This is accomplished by "pointing" at the contact record that you have created for yourself.  
Launch Settings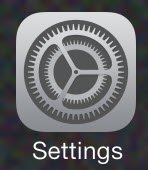 Scroll down and tap Siri & Search
Tap My Information (if your name isn't already displayed.  If your name is displayed, no further action is required.
Select your name from your contacts.
Close Settings
Quiz Siri
After the My Information selection has been made.  Ask Siri the following questions:
"Who am I?"
"Where do I live?"  
If the setup was successful, Siri should be able to tell you your name and address when questioned.  
Setup
Setup steps identified above.
Requirements
Requires IOS: 9+
Works on iPhone and iPad