Staying Well-Connected Using your iPhone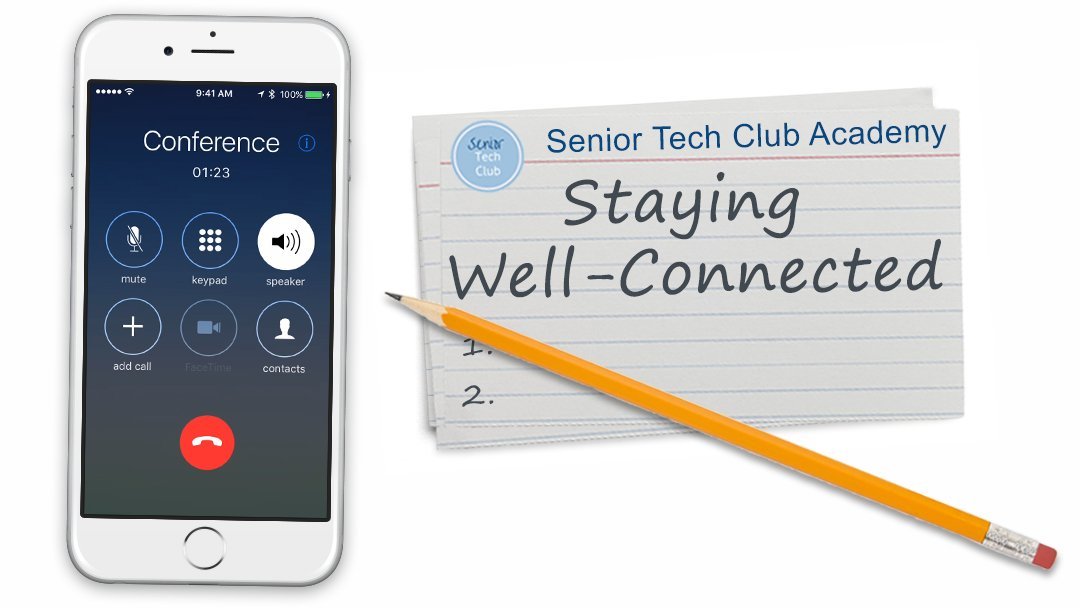 Helping you stay connected with family, friends and your business life can be if key advantage of your iPhone. Your iPhone offers tools for texting, email, phone and video communication. And together these tools can keep you engaged with the world around you.
Key topics explored will include:
An overview of the essential tools to keep you connected.
The basics of making and receiving phone calls and making conference calls.
How to send and receive text messages.
How to make a video call using FaceTime.
Sending and Receiving email.
This course will raise your confidence in your ability to stay connected with your friends and family.
This Senior Tech Club Academy class will teach you the fundamentals about your iPhone.
Making Phone Calls - Review these lessons before November 9 ,2021
Sending Text Messages - Review these lessons before November 16 ,2021
Using Email to Stay Connected - Review these lessons before November 23 ,2021
Using Video Calling - Review these lessons before November 30 ,2021