Stay Organized with your iPhone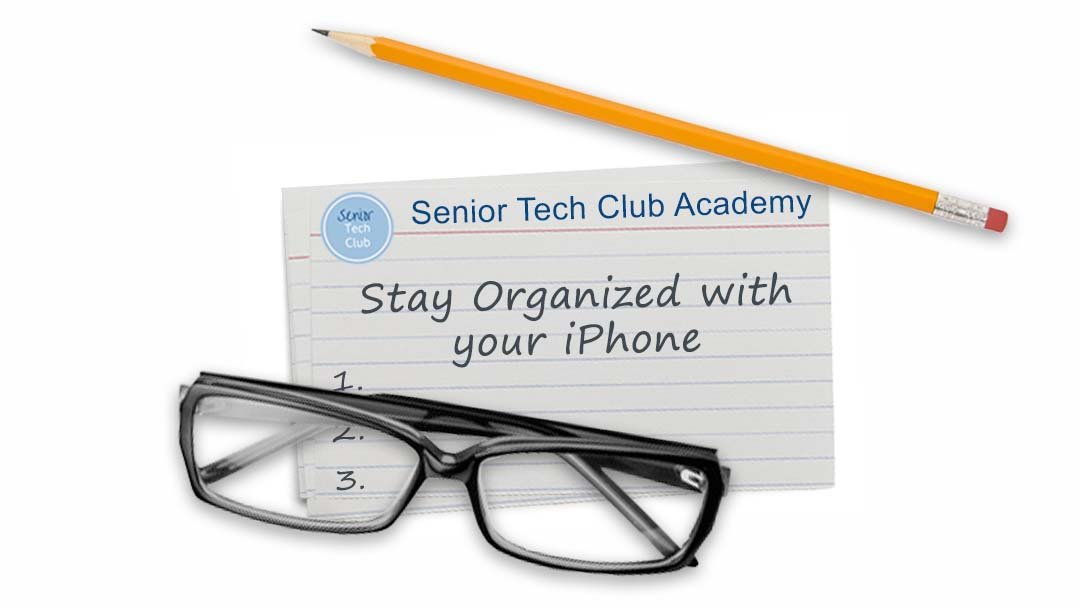 Most people use their iPhones to make calls, send text messages and take a few photos. However, our Apple iPhones are amazing devices. They offer many useful features that are largely hidden from everyday users.
This course will introduce you to four standard iPhone apps that can help you organize and manage your life.
The app that you will explore include:
Using the Calendar to keep a calendar of meetings and events.
Using the Contacts app to keep your address book and contact list.
Keeping ToDo lists with the Reminders app.
Record and organize information using the Notes apps.
Each of these apps provide the basic functions you expect but there are a number of occasional surprise that you will find as you explore.
As always, want to help you understand this powerhouse device that fits in your pocket.
Enroll to learn more.
Course Lessons