I Didn't Know My iPhone Could Do This!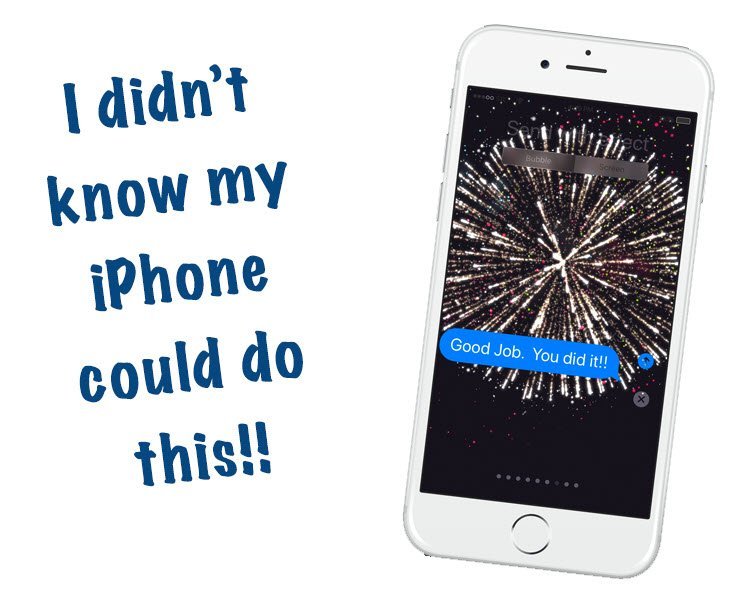 Most people use their iPhones to make calls, send text messages and take a few photos. However, our Apple iPhones are amazing devices. They offer many useful features that are largely hidden from everyday users.
This course will introduce you to nearly 20 hidden nuggets. Even if you are an experienced iPhone user, you will certainly find a new nugget that you can use.
Every Sunday, we will publish the nuggets for the current week. Come to the Senior Tech Tuesday Zoom session (10 AM CT) to see these nuggets demonstrated.
Nugget that you will explore include:
Spotlight search
SOS Calls
Drawing
Widgets
Magnifier
Translate
Document scanner
Keyboard Shortcuts
Find your Parked Car
and more.
We want to help you understand this powerhouse device that fits in your pocket.
Enroll to learn more.
We have distilled the best advice from cybersecurity experts who recommend key steps to help keep you safe online. These steps include:
Mobile Device Security. Your devices carry a lot of information about you and your life. We will help you take action to help ensure your devices are secure with passcodes and FaceID or TouchID.
Passwords are a challenge for many in our community. Your action plan needs rules for creating, using and remembering strong passwords. Your Apple devices have tools like Keychain that will help.
Multifactor/Two-Factor authentication seems like a hassle to many. Let's define, understand and endorse it so that we can make it a habit where it is available.
Be Smart about WiFi. Using unsecured public WiFi can be a security concern. We will help you understand the issues and possible actions including using a VPN. We want to help you understand.
Let's identify a range of tools that are available on your iPhones and iPads that are intended to keep you safe.
Education, awareness and tools are an important part of your security plan. The objective of this class is to increase your awareness about online safety and present action steps that will help make your digital life more secure.
Please understand that no class can identify or protect you against every type of crime, fraud, or threat. But we hope that your learning from this class is a significant step toward your online safety.
Zoom Recordings
During the class, weekly Zoom sessions are held where demonstrations and exploration of the week's topics are shared. These sessions are recorded. You can find the recordings and the week's slide deck at the bottom of the week's lessons. Look for the Week x Video and Slide Deck title in the lesson list below.
Course Lessons